| | Private Farn | |
| --- | --- | --- |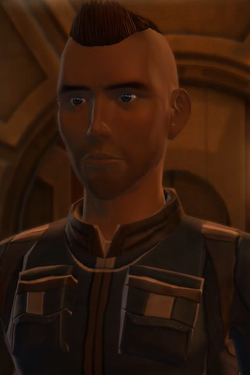 Private Farn is a male human first encountered by Trooper player characters on Ord Mantell. Farn is new member of the Republic military and Ord Mantell is his first assignment.[1]
Missions
[
]
Separatists on Ord Mantell have been seizing Republic munitions for use in their revolutionary efforts and Havoc Squad has been charged with the weapons' retrieval. Private Farn, a new recruit to the Republic military, is stationed at Fort Garnik while the special forces unit is on planet.[1]
Mission objective
External links
[
]
References
[
]