| | Sergeant Jaynes | |
| --- | --- | --- |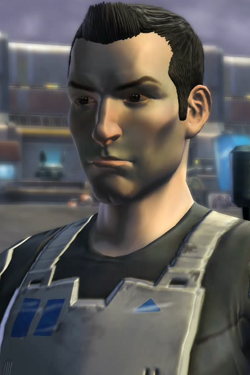 Sergeant Jaynes is a male human encountered on Ord Mantell. Jaynes is an experienced soldier that's been serving on planet for three years.[1]
Missions
[
]
Sergeant Jaynes attributes his survival during the last three years of service on Ord Mantell to the exceptional training available at Fort Garnik; he recommends that new Troopers seek out Lieutenant Forris for additional training.[1]
Begins missions
[3]

Best of the Best
External links
[
]
References
[
]