Character

---

| | | |
| --- | --- | --- |
| | Mira | |

Biographical information

Status

Unknown

Physical description

Species

Gender

Female

In-game information

Class

Style(s)

Unknown

Location(s)

Voiced by

Chronological and political information

Faction(s)

Jedi Order
Mira
was a former
Mandalorian
Bounty Hunter
from
Nar Shaddaa
.
History
Mira's parents were killed when Mandalorians raided her homeworld. Taken as a slave Mira eventually worked her way through the ranks of the Mandalorians themselves and considered herself to be Mandalorian as well. Later in her life Mira left the Mandalorians and used the skills she'd picked up to become the best bounty hunter on Nar Shaddaa.
Mira pursued the bounty on Jedi and captured Meetra Surik. Her role as captor was short lived and she became a companion to Surik and was found to be Force Sensitive. She was later trained in the ways of a Jedi Sentinel and she, along with Atton Rand, Mical, Bao-Dur, Brianna, and Visas Marr would rebuild the Jedi Order after the First Jedi Purge. Darth Traya predicted that Mira would be killed by sacrificing herself for a group of people and that she would have no regrets, though there is no proof that this prediction came to pass.
External links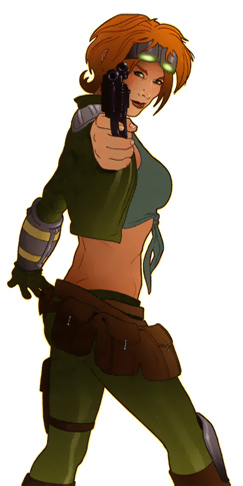 Community content is available under
CC-BY-SA
unless otherwise noted.