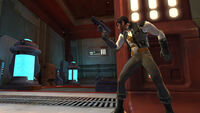 The Smuggler is one of the four Galactic Republic aligned playable classes.
Lawlessness has become common in the wake of the devastating war between the Republic and the Sith Empire. Shifting political allegiances and marauding pirates have made independent space travel a dangerous enterprise. Cut off from traditional supply routes, entire star systems waver on the verge of collapse. An adventurous spirit who's not afraid to break a few rules can make a handsome profit hauling cargo to these hotspots, but it requires fast reflexes, fast wits and a fast draw with a blaster. Even then, the life of a Smuggler is always a gamble.
Info, Help and Useful links
TOR Wiki is an online encyclopedia based on the popular MMORPG Star Wars: The Old Republic, developed by BioWare, LucasArts and Electronic Arts.
This site contains thousands of pages relating to in-game items, missions, characters and planets, as well as voice actors, expansion information and news articles about the game. As the game is constantly expanding and changing, there will always be something new to add, so this Wiki will expand as long as there is new content to include. Whether you're here just to visit, read, or help us add more, we hope to continue expanding and provide information from all corners of the galaxy!
If you don't know where to start, here are some useful links:
You may also want to check out TOR Wiki in a different language: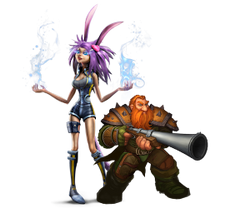 Community content is available under
CC-BY-SA
unless otherwise noted.