Jawas are typically short rodent-like natives of Tatooine. They are passionate scavengers, seeking out technology for sale or trade in the deep deserts in their huge sandcrawler transports. They have a reputation for swindling, as they have a penchant for selling old equipment such as outdated faulty droids to moisture farmers, however they are extremely passive beings, and hardly put up any resistance to colonists of their planet unlike the other natives the Sand People, instead seeing foreigners as an excellent business opportunity.
Info, Help and Useful links
TOR Wiki is an online encyclopedia based on the popular MMORPG Star Wars: The Old Republic, developed by BioWare, LucasArts and Electronic Arts.
This site contains thousands of pages relating to in-game items, missions, characters and planets, as well as voice actors, expansion information and news articles about the game. As the game is constantly expanding and changing, there will always be something new to add, so this Wiki will expand as long as there is new content to include. Whether you're here just to visit, read, or help us add more, we hope to continue expanding and provide information from all corners of the galaxy!
If you don't know where to start, here are some useful links:
You may also want to check out TOR Wiki in a different language: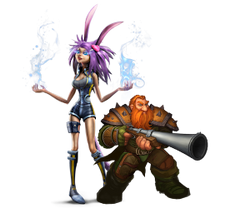 Community content is available under
CC-BY-SA
unless otherwise noted.