Satele Shan is a Human female Jedi Knight and the Grand Master of the Jedi Order. She is a direct descendant of Bastila Shan and her Jedi Master, Dar'Nala, believed that she possessed a "gift" similar to that of her ancestor. It is also said by the Sith that she may have been Revan's descendant.
Info, Help and Useful links
TOR Wiki is an online encyclopedia based on the popular MMORPG Star Wars: The Old Republic, developed by BioWare, LucasArts and Electronic Arts.
This site contains thousands of pages relating to in-game items, missions, characters and planets, as well as voice actors, expansion information and news articles about the game. As the game is constantly expanding and changing, there will always be something new to add, so this Wiki will expand as long as there is new content to include. Whether you're here just to visit, read, or help us add more, we hope to continue expanding and provide information from all corners of the galaxy!
If you don't know where to start, here are some useful links:
You may also want to check out TOR Wiki in a different language: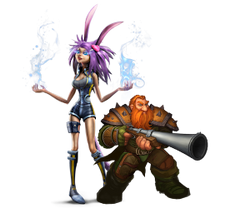 Create blog post
Blogs
BioWare has announced a new initiative to encourage more new players to jump into Star Wars: The Old Republic with the Light vs. Dark event, scheduled to go live on all servers on June 28th, 2016. The event does not have a set end date, and is intended to be experiences with characters created on or…

Read more >

Greetings, readers, editors, and passers-by,

There has been a lot (or in most cases, nothing) happening recently with the SWTOR Wiki - several of these things are areas that I have been thinking about recently, and would like to address with you all.

About a year or so ago, this wiki was a thriving c…

Read more >
See more >
What planet would you like to see get a stronghold next?