Jedi Consular is one of the four Republic classes. Alongside the Jedi Knight it is one of the two Republic alligned force users.
Jedi Consulars channel the power of the Force for strength in combat and wisdom in diplomacy. Years of arduous training and meditation have sharpened Consulars' minds to cut to the truth as cleanly as their Lightsabers cut through their foes. Whether unlocking long forgotten mysteries of the Jedi, raising armies to fight for the Republic or engaging in mortal combat with Dark Lords of the Sith, the Consulars' deep attunement to the Force gives them all the power they need to rise to the occasion with poise and balance.
Info, Help and Useful links
TOR Wiki is an online encyclopedia based on the popular MMORPG Star Wars: The Old Republic, developed by BioWare, LucasArts and Electronic Arts.
This site contains thousands of pages relating to in-game items, missions, characters and planets, as well as voice actors, expansion information and news articles about the game. As the game is constantly expanding and changing, there will always be something new to add, so this Wiki will expand as long as there is new content to include. Whether you're here just to visit, read, or help us add more, we hope to continue expanding and provide information from all corners of the galaxy!
If you don't know where to start, here are some useful links:
You may also want to check out TOR Wiki in a different language: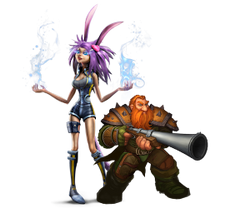 Community content is available under
CC-BY-SA
unless otherwise noted.