A Starship is a vessel designed for interstellar travel, specifically between star systems. While most starships are equipped with a hyperdrive unit capable of travel between systems all over the galaxy, some vessels only possess sublight engines and as such cannot effectively travel farther than the range of their home system. Starships also come in a vast array of shapes and sizes, from single-occupant vessels, such as small freighters, couriers, starfighers, etc. up to capital ships designed to hold many thousands of occupants, including carriers, destroyers, dreadnoughts and more.
Player ships
Not only can a player ship be used for transportation and as a place to stay, it can also be used in the Space Combat minigame.
Here can be seen spaceship gameplay from combat missions
Galactic Republic
Sith Empire
Guild capital ships
It has been confirmed that the highly requested guild capital ships might make it into the game in the Galactic Stronghold expansion out later this summer.
List of ships by conflict
Notice!
Due to the vast amount of information on the subject of Starships this article has been revamped to fully encompass the amount of vessels used by the various factions detailed in the KOTOR, KOTOR 2 and SWTOR games, see below for a full list of ships by conflict and faction.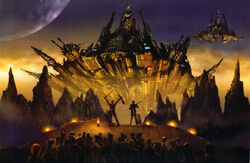 Battleships
Starfighters
Battleships
Cruisers
Couriers
Starfighters
Flagships
Battleships
Support ships
Starfighters
Dreadnoughts
Destroyers
Battleships
Battlecruisers
Cruisers
Frigates
Support ships
Couriers
Specialist ships
Starfighters
Capitol ships
Various other warships stolen from sacked Republic shipyards.
Transports
Support ships
Starfighters
Battleships
Support ships
Starfighters
Dreadnoughts
Battlecruisers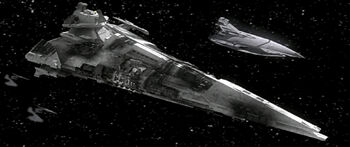 Cruisers
Frigates
Logistics vessels
Dropships and Landing craft
Starfighters
Battleships and Dreadnoughts
Assault ships
Transports
Gunships
Starfighters
Cruisers
Frigates
Logistics vessels
Dropships and Landing craft
Starfighters
Space stations
Battleships
Battlecruisers
Cruisers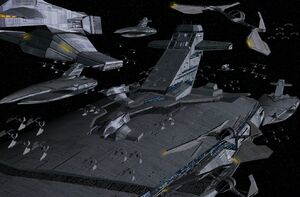 Carriers
Shuttles
Starfighters
Battlecruisers
Cruisers
Frigates
Shuttles and Landing craft
Starfighters
Space stations
Superdreadnoughts and Prototype Ships
Cruisers
Carriers
Corvettes
Support ships
Starfighters
Space stations
Superdreadnoughts and Prototype Ships
Battleships and Dreadnoughts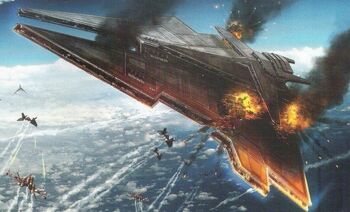 Battlecruisers
Unidentified Battlecuiser class
Destroyers and Cruisers
Carriers
Unidentified Carrier class
Frigates
Corvettes
Transports
Starfighters and Bombers
Dreadnoughts
Cruisers
Underworld
Corvettes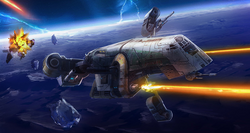 Freighters
Gree
Prototype Ships
External links
References