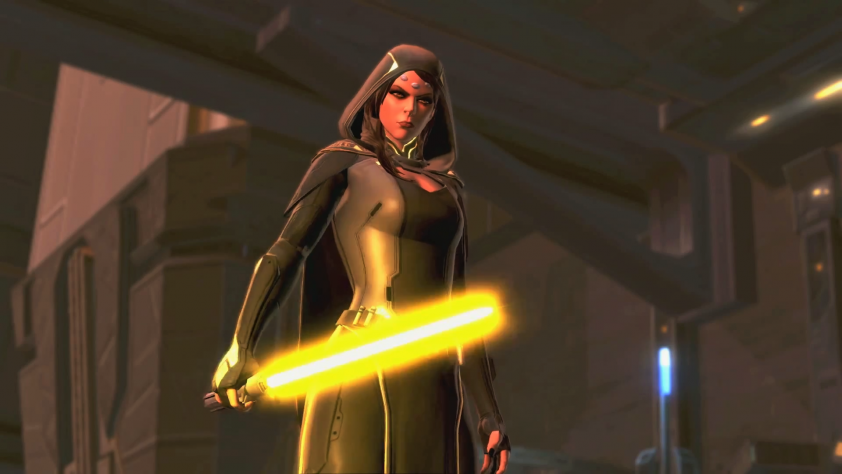 Greetings, readers, editors, and passers-by,
There has been a lot (or in most cases, nothing) happening recently with the SWTOR Wiki - several of these things are areas that I have been thinking about recently, and would like to address with you all.
About a year or so ago, this wiki was a thriving community. Users from around the world were both contributing their information to appropriate articles and talking back and forth on our forums. We had a team of several administrators, and there was always something new to talk about and somebody to talk about it with.
Since that time, so many things have happened with the game...various events have come and gone, new characters have been introduced, and then Knights of the Fallen Empire, the biggest expansion in the game's four year history, was released. But something happened that made the majority of this community dissipate at the absolute worst time. I haven't an actual idea why: it could be that life got in the way of wiki contributions, or people simply lost interest...I couldn't say. 
We've since lost most, if not all of our administrative team, and those of us who remain (myself included) only edit sporadically without adding the massive amounts of information that this outdated Wiki sorely requires. 
The last thing that I want is for this Wiki to die. We have, since it's creation in 2008, crafted a database that stands as a primary source of lore, mechanic, and storyline information that cannot be rivaled. I'm truly proud of what we have accomplished, but we can't stand idle any longer. 
I'm asking all of you reading this, whether you are a part of the SWTOR Wiki community or not, to please consider helping us expand this Wiki's base of knowledge, should you have an interest in the game. If one user were to pick up different areas of the Wiki that sorely need updating, we could have this entire Wiki up-to-date within a matter of weeks. All it takes is a willingness to contribute and, perhaps most importantly, a love of Star Wars: The Old Republic.
I will not accept the fact that this Wiki will become so outdated that it cannot be brought back to the level of consistancy that the game had years ago. I will be doing my best to edit as often as I can, use the power of social media to draw more interest toward this project, and keep this site as I have for the past few years: a place where people can come together and share their experiences with others and create a community of players, friends, and colleages.
If you have any questions as to what to do or where you can start, you can check out my personal list of things to accomplish with the Wiki, or leave a message on my talk page if you have a specific request. 
Good hunting, and may The Force be with you!